LAWS OF THE ICE & SAFE SPORT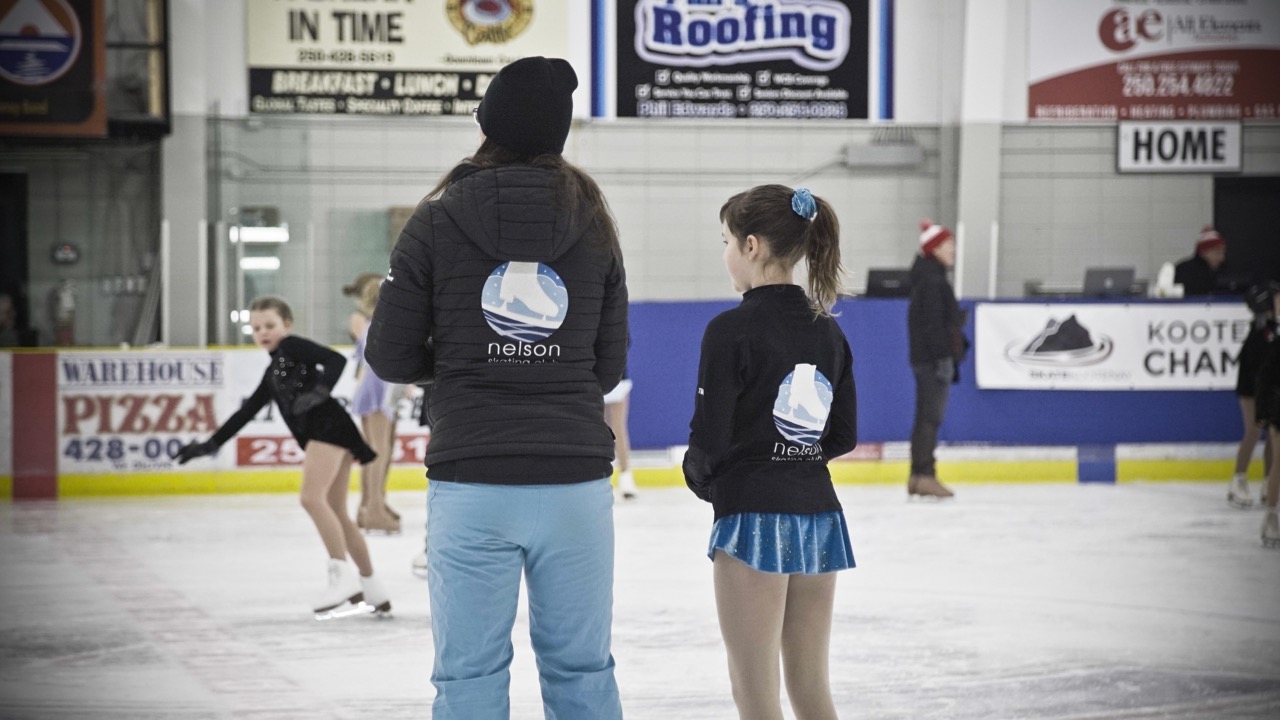 Laws of the Ice
Please remember the following points while in the arena, on and off the ice.
1. Polite and positive language and behavior is always required on the ice and in the change rooms. Inappropriate language, disrespect of coaches or other skater, kicking the ice and boards, sliding on the ice, playing tag, socializing with other skaters in the middle of the ice or at the boards will result in dismissal from ice.
2. Please wear proper skating attire such as form fitting exercise pants, tights, and skating dresses/skirts – no jeans. Hair must be tied up and out of face. Certified Hockey Helmets must be worn until Stage 5 CanSkate is completed.
3. No gum or food on the ice. A bottle of water at the side of the ice is acceptable. Water bottles may be kept on the boards in the player's box.
4. Please watch out for other skaters Right of way is given in this order to:
· Skaters skating to free skate/artistic program music.
· Skaters dancing to dance music
· Skaters in a lesson with a Coach
5. When you are skating your program, it is acceptable to say, 'Excuse me' if you see that a skater is going to be in your way or is not aware that you are skating towards them.
6. Skaters must remain on the ice for all warmups, stroking and dance sessions. Please ensure your skates are tied appropriately before you get on the ice.
7. Cell Phones are NOT permitted on the ice or at the boards for any activity. Only the Coach may video skaters, or parents from the designated area in the arena.
8. Music. The Club iPod is the only source of music permitted on the ice. If you want a song on the iPod please talk to the coaches.
9. Skaters must ask permission to leave the ice while the session is running. Please use your training time wisely – hard work is rewarded with achievement of goals!
10.Skaters are responsible for their belongings.
Inappropriate behavior on the ice or in the changeroom towards the coaches, other skaters or facility rules will result in removal from the ice. Subsequent offences will result in the suspension of skating privileges.
If you have any concerns or questions about a session, please ask a Coach. Let's keep it safe and work together for a positive, fun learning environment!
SAFE SPORT
Like skating, safety is all about practice. The National Safe Sport Program prepares you for greatness by ensuring safety is a winning part of your routine.
SAFE SPORT Training is required for all Coaches, Board Members and highly recommended for parents, athletes and volunteers.
SAFE SPORT and Skate Canada
https://skatecanada.ca/portfolio-item/safe-sport/