Top Content Title
This is an additional section to be able to add content
Online Registration Policies and Procedures
Nelson Skating Club offers on-going registration. If a session has started and there is room available, fees will be pro-rated for the classes missed.
HOW TO REGISTER FOR OUR LEARN-TO-SKATE PROGRAMS
Registrations are accepted on a first-come, first-served basis and are subject to availability. Programs fill up fast so register early.
How to Register
Select "Registration tab"
Select the "Season"
Select the "Category": CanSkate/StarSkate
Select the "Location"
Ensure the correct program is selected
View Shopping Cart
Click "Confirm & Register"
Skate Canada Membership Fee
All participants must be a registered Skate Canada member and must pay the annual membership fee. The membership fee will automatically be added to your invoice when registering for a program in the 2016-2017 skating season (September-August 31). Existing Skate Canada members must add their Skate Canada membership number to their skater profile before registering.
The Nelson Skating Club accepts the following credit cards for payment: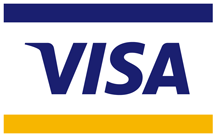 Bottom Content Title
This is an additional section to be able to add content